"A Competition to promote Harmony in Europe and the countries of the World"


CICERO 2010
13 03 2010 : Australia, France, Italia, Tunisie, UK (England & Scotland)
18 03 2010 : España
19 03 2010 : Andorra
On this page you can see videos made by students, photos of the competitions and past question papers - with a welcome to CICERO 2010 from its Director, Patrick Voisin at the end.
Here students in Italy send their best wishes to their fellow-competitors around the world; in Latin first and then in a selection of modern languages. "Latin, ... paves the way to knowledge and mutual understanding for all the nations of the world ... We learn for life, not for school."
Here is a short video made by Australian students in Sydney on the day of the competition. They are reading Martial's poem about an unpleasant school teacher (IX: 68)
Students in the UK recorded this message to wish everyone luck and they also read (in English and Latin) the section of Virgil's Aeneid Book I where Aeneas sees Carthage being built. The topic 'Carthage from Dido to Hannibal' was set for the cultural test in 2010.
Here you can see students in Spain greeting fellow competitors around the world on Thursday 18th March! Click https://sites.google.com/site/ciceroespana/home to see more from Spain, including more student videos and a list of winners.
The school of the winner of the Cultural Test 'Carthage from Dido to Hannibal' will receive the Federico Mayor Prize, presented by A Ray of Hope, UNESCO Youth Ambassador for the Culture of Peace. This year the prize is a painting by Helen Harron, entitled A Ray of Hope. http://arayofhopeunesco.blogspot.com/2010/04/federico-mayor-prize-painted-by-very.html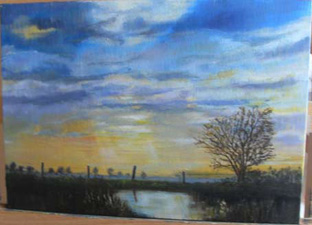 Australia
CICERO 2010 started in Australia while students at the other centres were still asleep! Pymble Ladies' College, Sydney was the venue for students from 5 schools who enjoyed a day of varied Classical activities, including some Latin poetry reading as well as working hard on the competition. There was a prizegiving ceremony on March 25th and you can see the list of winners on the 'Australia' page.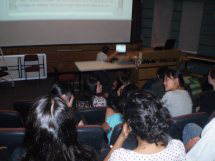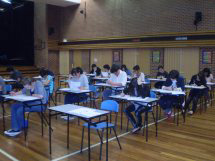 Andorra
The Concours was organized in the French public grammar school: "Lycée Cote de Foix " in Andorra la vella.
Participating students came from the Spanish public grammar school of the Principality, " The Institut español d'Andorra" and from the Lycée. Prizes were awarded on 23rd April.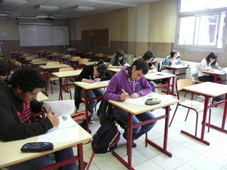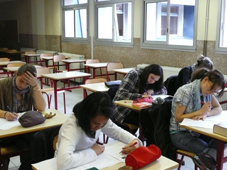 España
The competition was held at IES Infante don Juan Manuel de Murcia. Prizes will be awarded at the end of May.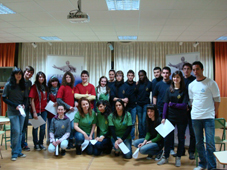 France
The Concours took place in 5 centres: Paris, Avignon, Nancy, Strasbourg - and Lille which joined in 2010.
Italia
There were two centres in Italy: L'Istituto Maffeo Vegio di Lodi, near Milan, and Fucecchio (near to Florence), at Liceo Arturo Checchi.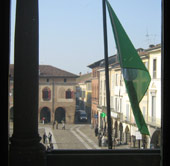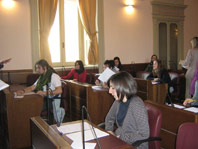 Tunisie
Students representing 3 academies took part at the Ecole Normale Supérieure de Tunis. A prizegiving ceremony was organised on 27th April, in the presence of the UE Ambassador.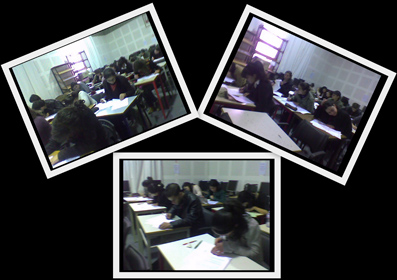 U.K.
This year the competition was held in three centres: Birkdale School in Sheffield, Cranleigh School near Guildford and Fettes College in Edinburgh. The students competing represented 15 schools. PRIZEWINNERS were announced at the JACT Conference on 15th May.
England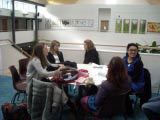 Scotland
Here you can see Patrick Voisin, the Director of CICERO, officially starting the live video-conferencing between France, Italy, Scotland and England - Australia had left by then and Spain had also been involved. You can see the complete sequence 01 - 08 on YOUTUBE ciceroconcordia
2010 question-paper (UK) on Carthage, from Dido to Hannibal
2010 France CULTURE Carthage
2010 UK translation
2009 question-paper (UK, Belgium and France) on The World of Odysseus

2009 UK translation
2008 question-paper (UK, Andorra and Spain) on Hercules/Herakles

2008 UK translation

Under the patronage of Mr Thorbjørn Jagland, Secretary General of the Council of Europe.

We are very grateful to 'A Ray of Hope' UNESCO Youth Ambassador for the Culture of Peace for securing the patronage of Federico Mayor Zaragoza for the CICERO competition.
Federico Mayor Zaragoza was Director-General of UNESCO from 1987 to 1999 and he is the Founder and Director of Foundation for a Culture of Peace, Madrid. www.fund-culturadepaz.org
QUID NOVI? Look at YouTube "ciceroconcordia"

Contact the Webmaster anne@ciceroconcordia.com for more information.